How to activate AmenitizPay ?
Activating AmenitizPay is very simple! All you have to do is click on AmenitizPay in the menu.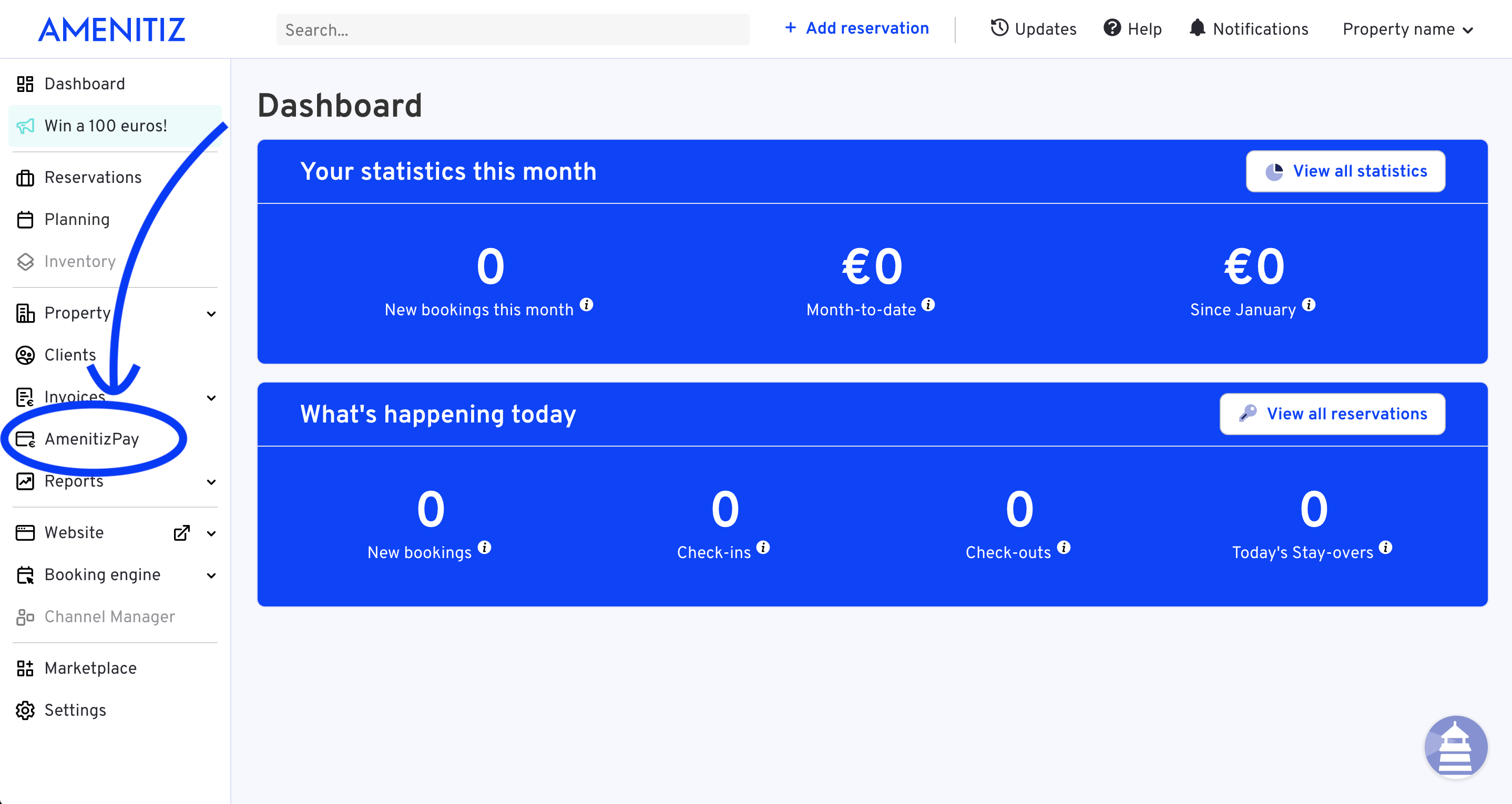 Once you click on this, you will find yourself on the activation screen of AmenitizPay.
From here, click on Activate AmenitizPay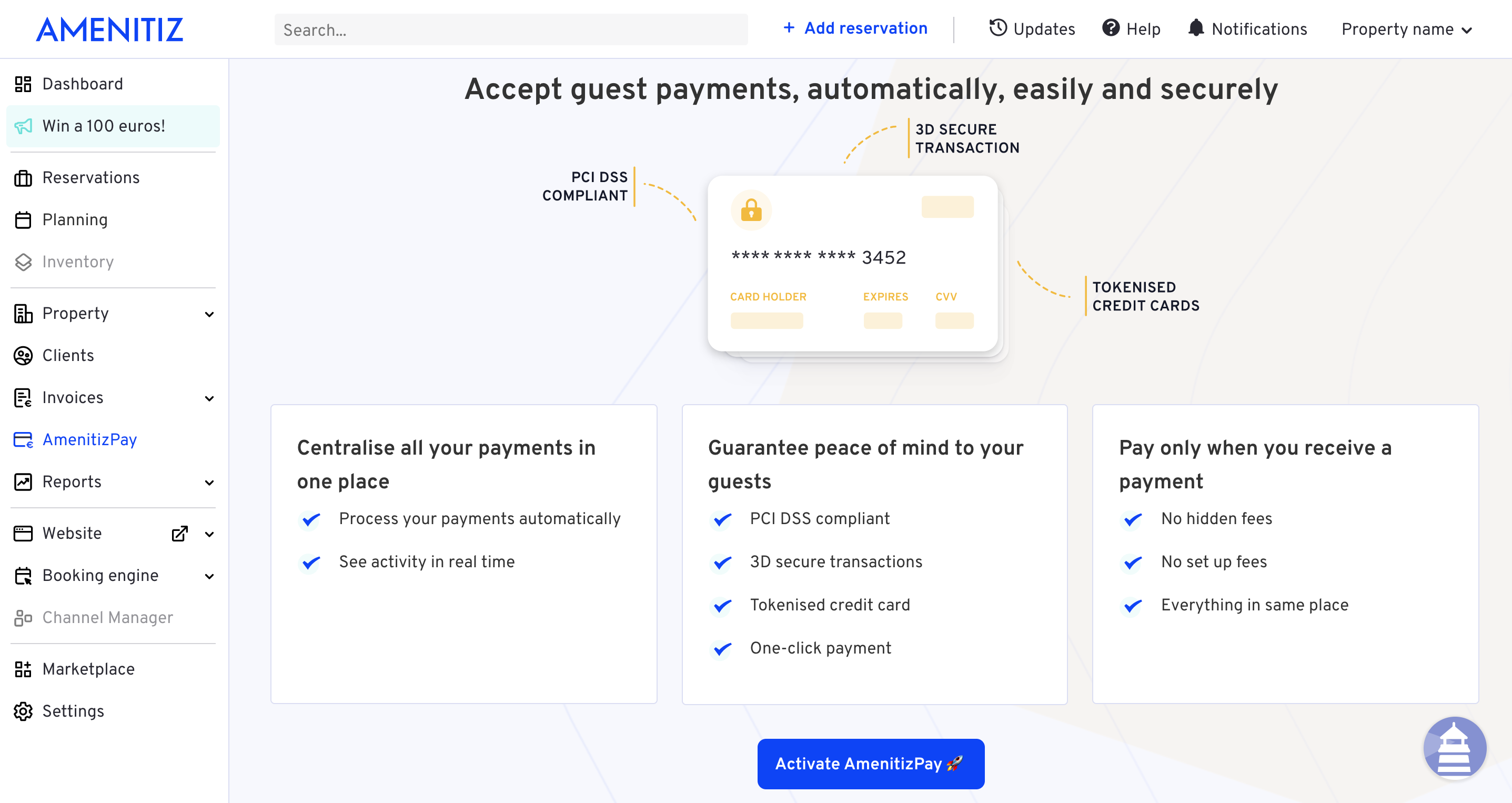 This will take you through the onboarding process of AmenitizPay, it should not take more than 5 minutes.
During the onboarding process, you will be asked for your personal information such as first name, last name, date of birth, full address etc... You might also be required to upload an ID document such as your national ID card or your passport. Finally, we will need your banking information in order to transfer your payments to you on a weekly basis
Once you have completed the onboarding, we will need some time to verify your information. This verification process could take anywhere between 5 minutes and 48 hours, you will be notified by email and AmenitizPay will be activated.
In case your account has the status "pending", "restricted" or "restricted soon" you will need to go through the onboarding again from AmenitizPay > settings > update, fix what went wrong and we will reverify your account. 
Once your AmenitizPay account is validated, you can complete the set up:
-Choose where to use AmenitizPay: on OTA bookings, booking engine bookings or both
-Set up the sales terms so that payments can be automated. click here to see how to set up sales terms to automate payments.
-Fill in the general terms and conditions. Read this article for extra help.
You need more information?
For your booking engine, click here!
For your OTAs,
click here
!
---
---