AmenitizPay replaces Stripe
If you are still using Stripe for the payments' management on your Amenitiz account, this article explains commonalities and differences between Stripe and AmenitizPay, and answers your questions before migrating from Stripe to AmenitizPay.
AmenitizPay is the payment system available on all the Amenitiz accounts. If you are currently using Stripe here is a summary table of the new features and differences with AmenitizPay: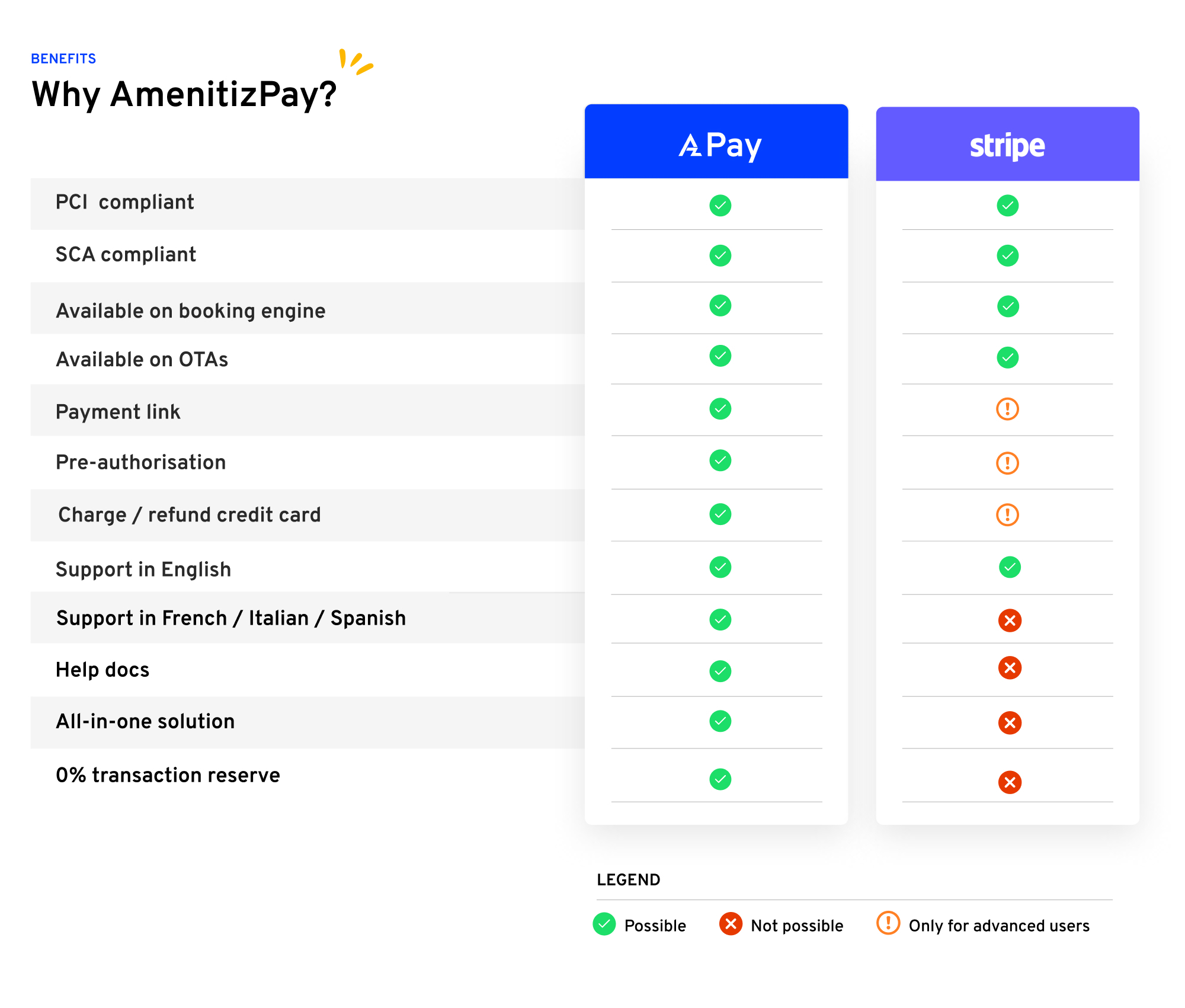 To summarize, with AmenitizPay you will be able to set up automated pre-authorizations, and to manage your payments from the Amenitiz reservation: sending payments links, refunding, charging the credit cards, managing your pre-authorizations. There is no transaction reserve, which means that AmenitizPay will not hold part of the payouts in reserve: the full amount of the bookings will always be paid out.
As AmenitizPay is using Stripe, when creating your AmenitizPay account you will create a "subaccount" on Stripe for AmenitizPay.
What is the delay of transition between Stripe and AmenitizPay?
Once you finalized the integration, AmenitizPay will automatically take over on Stripe on your Amenitiz account. It means that all the future reservations will be processed by AmenitizPay. The delay is between a few minutes to 48 hours, the time for your AmenitizPay account to be validated.
I already have my Stripe account, do I need to create another one?
You can log in with the Stripe account you already have, the process to set up AmenitizPay via Stripe will then ask you to fill in information again. The goal is to create an AmenitizPay "subaccount" on your Stripe account.
Do I have to delete my old Stripe account if I now use AmenitizPay?
You should keep your Stripe account as it contains your old booking information. It is now also used for AmenitizPay!  You will also keep your previous Stripe account, if you are using Stripe for another commercial activity for example.
What happens to your future bookings coming Stripe (old account)?
Bookings via Stripe (old account) will remain active with Stripe. AmenitizPay will be active for future bookings!
Does this mean I will get AmenitizPay fees on top of Stripe fees?
Not at all, we charge the same fees as Stripe. This is not extra!
Here is the detail of the commissions: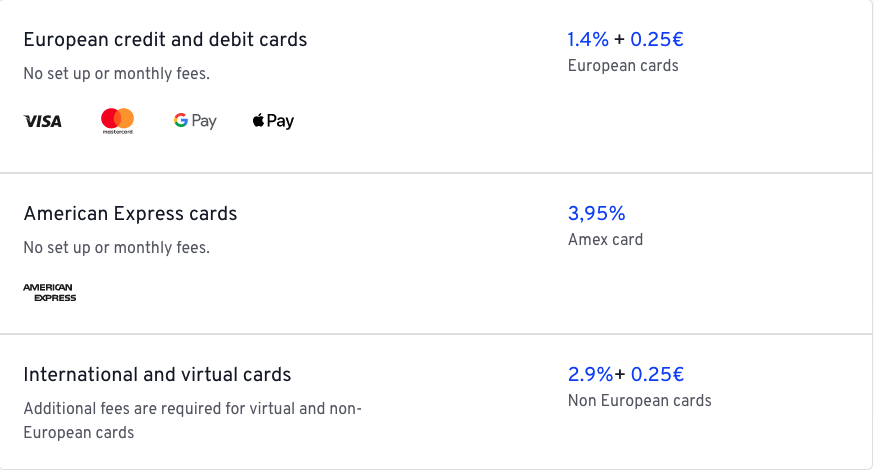 I have a question or doubts, should I contact Stripe or Amenitiz?
We are now your contact, no need to wait 2 days to get an answer in your language!ou can contact us directly at Amenitiz via the chat, by mail or by phone!
Click here to see the article explaining how to create your AmenitizPay account with your Stripe account.
---
---