You can integrate the links of your social networks in the footer of the website, this article explains how to add them.
In order to integrate social networks at the bottom of the page, simply click on "Website" in the sidebar of your Amenitiz administrator area, a submenu will appear below and you can click on "Website".
Then click on the "Customize" button at the top right of your screen.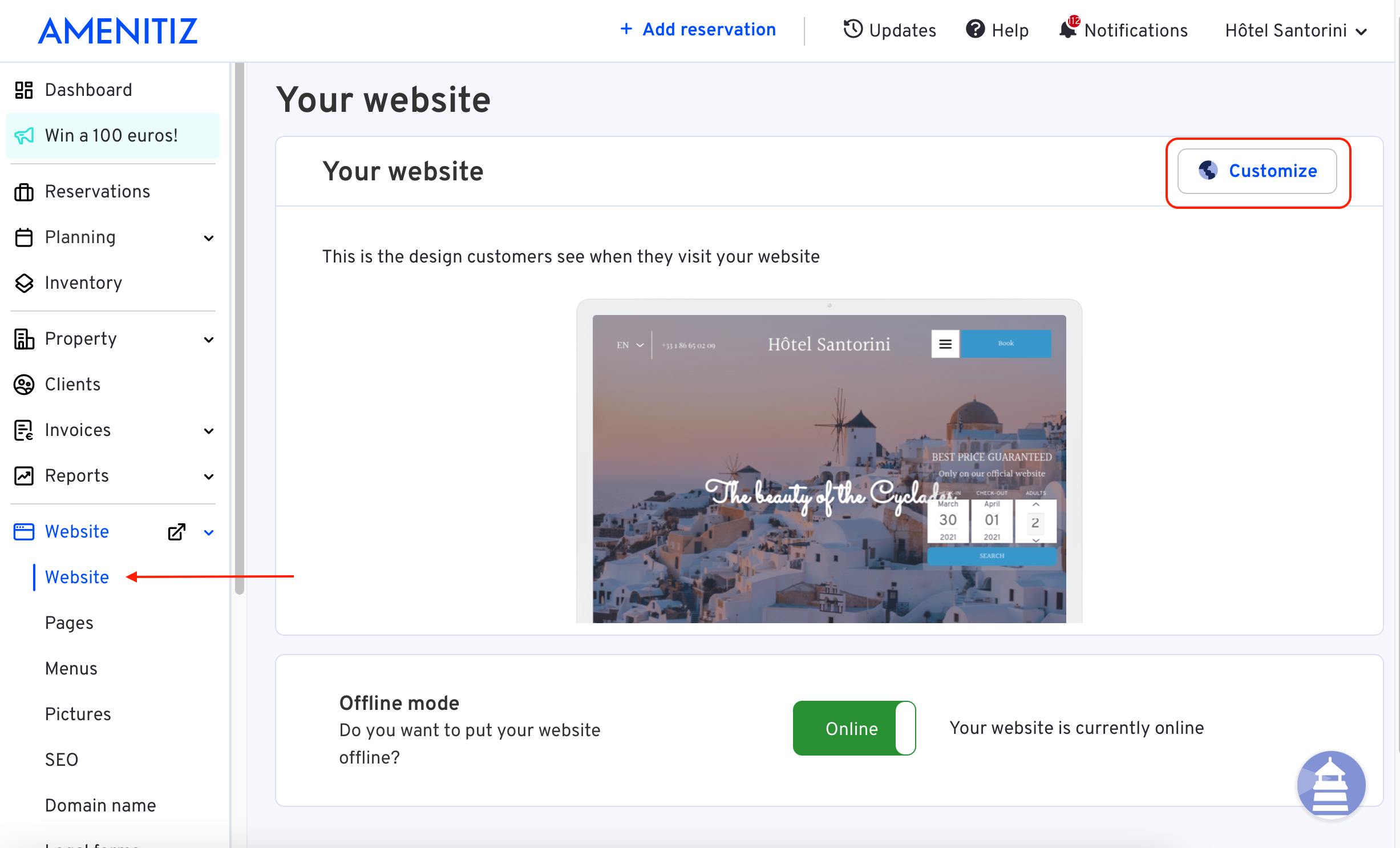 You will arrive by default on the home page.
Click on "Bottom of page" in the sidebar.
The sidebar containing the information for this element will then open.
Then click on the "Content" block in the sidebar, a list of boxes will appear below allowing you to integrate your networks.
Finally, all you have to do is click on "Save".