You can hide a block temporarily, if you want to hide specific photos or elements from your website, but to keep it in case you want to use it again in the future. If you don't want this block any more, you can delete it permanently, this article explains how to do it.
To hide or remove a block of a page, simply click on "Website", in the sidebar of your Amenitiz administrator area, a submenu will appear below and you can click on "Website", from there click on the "Customize" button located at the top right of your screen.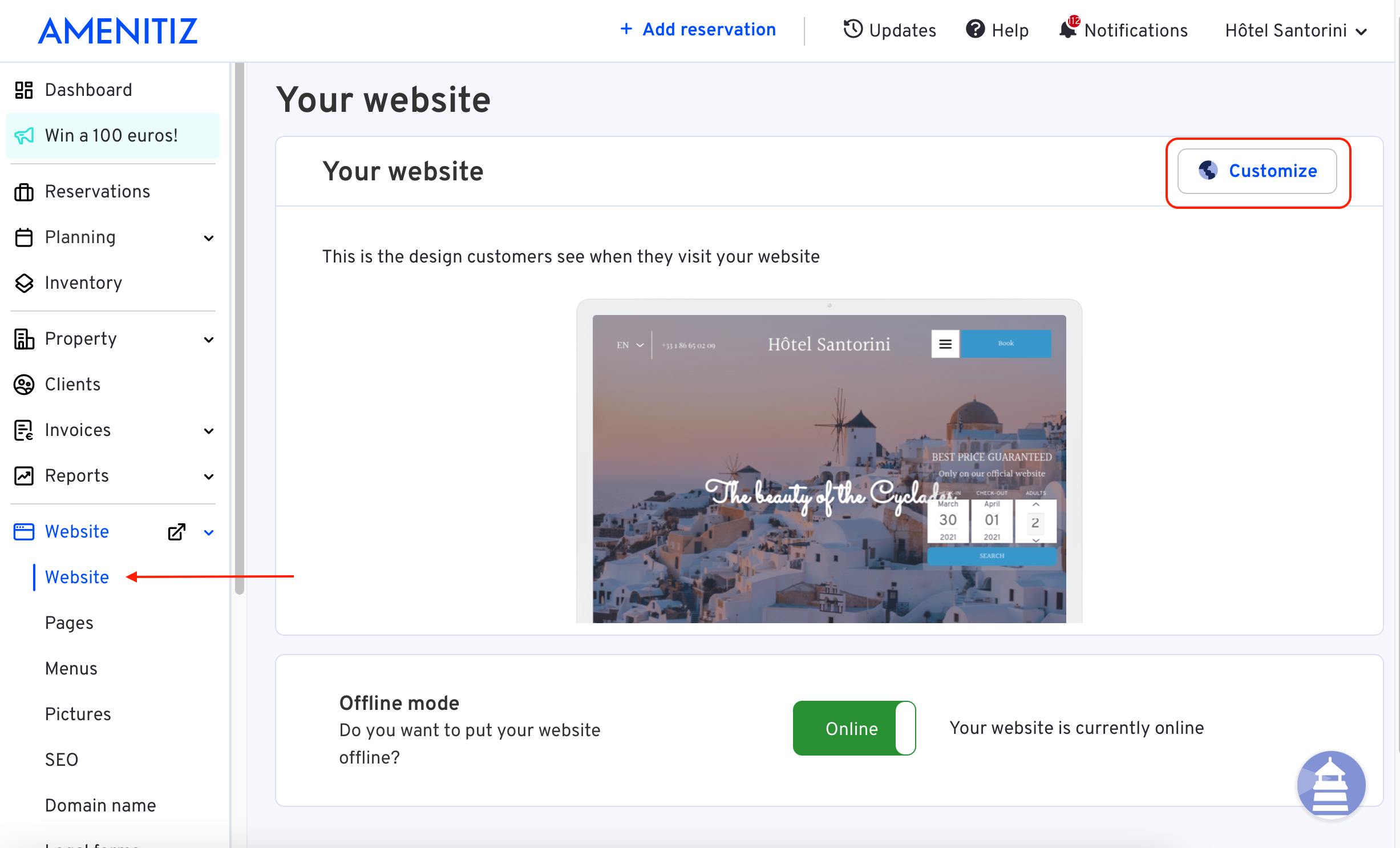 You will arrive by default on the home page. All you have to do is click on the "Pages" button, located at the top of your screen in the horizontal bar. A sidebar will open giving you access to all the pages of your site.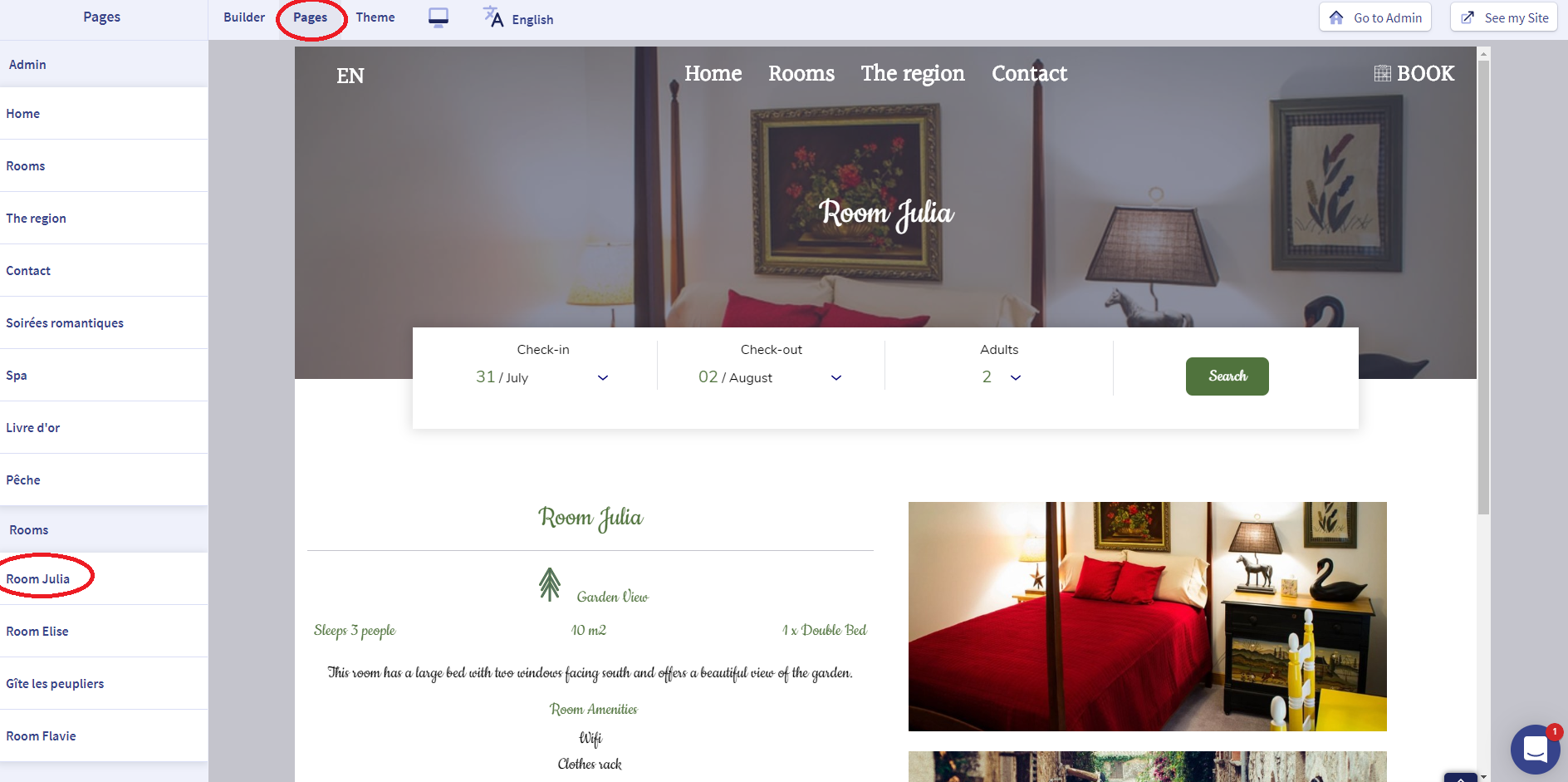 Click on the name of the page containing the block and it will be loaded into the editor. In the sidebar containing the blocks on the page, click on the eye symbol to the right of the block name you want to hide, it will then disappear.
If you delete a block, click on the bin symbol to the right of the name of the block you want to delete, a second validation will be required to avoid any misuse.