This article explains how to change the colours of your website, if you want to completely change your website with a new colour code for example.
In order to change the main colors of your site, simply click on "Website" in the sidebar of your Amenitiz administrator area, a submenu will appear below and you can click on "Website".
Then click on the "Customize" button at the top right of your screen.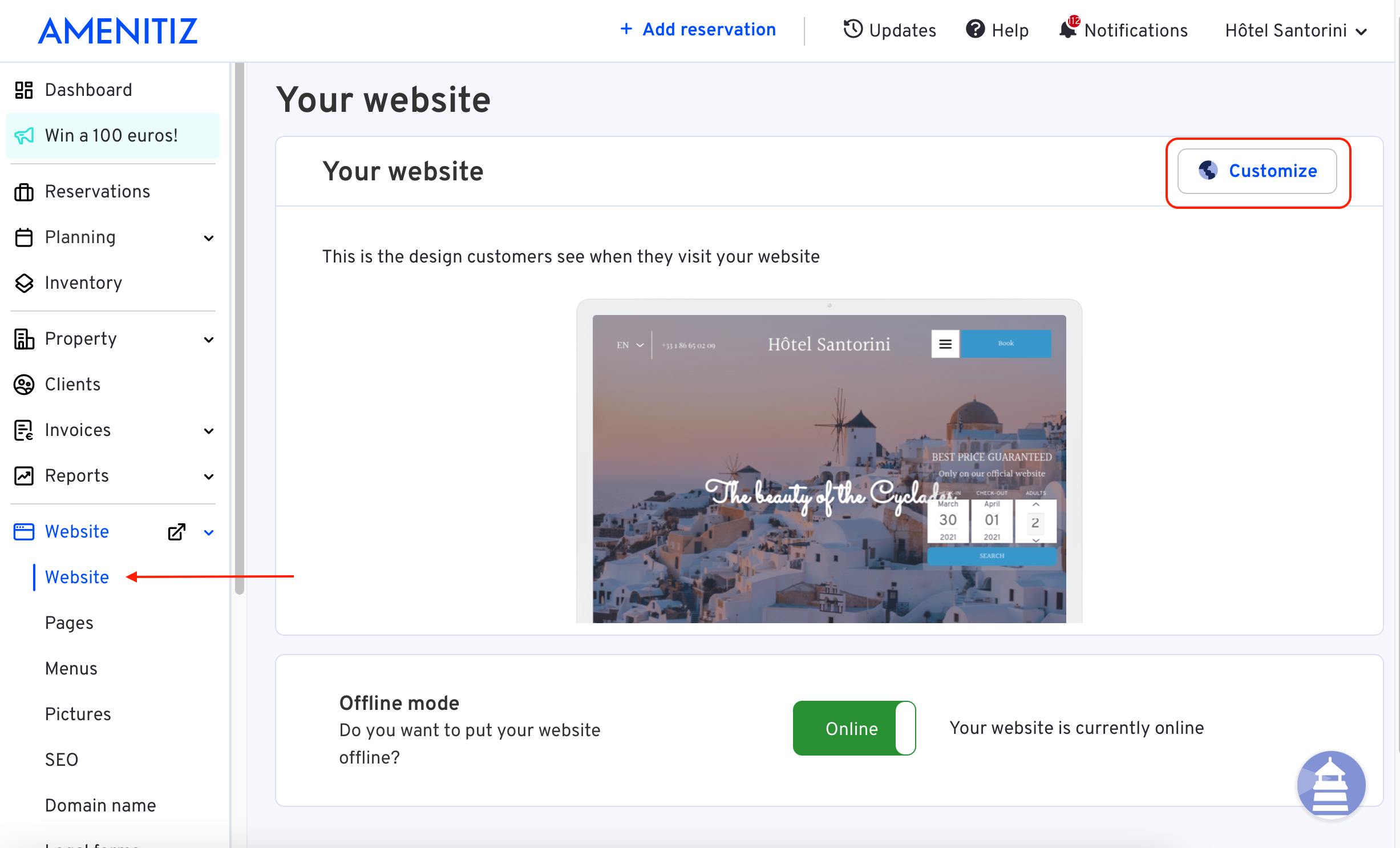 You will arrive by default on the home page.
Click on the "Theme" button, located at the top of your screen in the horizontal bar. A sidebar will open giving you access to the primary and secondary colours of your site.
You can then customize these colours as you wish in two ways:
By clicking on the color, to select the one you want from the color palette,
By entering the color code in hexadecimal corresponding to the color of your choice.
What is a hexadecimal code?
Each color, in computer science, has its own code, preceded by a #.
For example, if you want to get:
The white color, the code is as follows: #ffffff,
The blue color of the South Seas, the code is: # 00cccb,
The color poppy red, the code is : # c60800.