This article explains how to change the design of the accommodation page on your website, by changing the models of the blocks and adding more blocks on this page.
In order to change the design of a title on your website, simply go to > Website > website > Customize: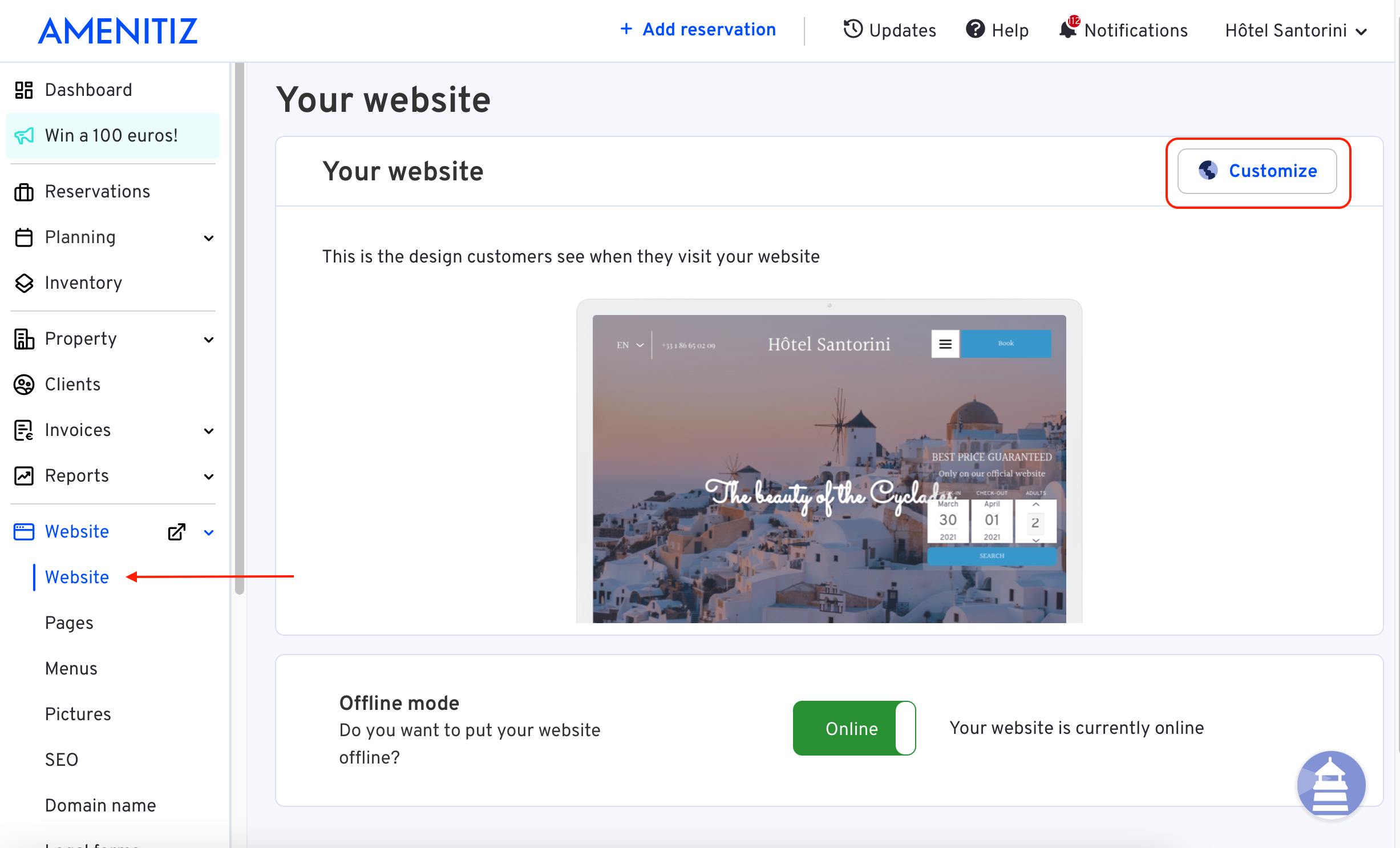 You will then arrive at the homepage of your website. Go to > Pages and you'll find your accommodations on > Rooms section.
On your left menu, select the accommodation page you wish to change:




You can now modify the blocks already into place or add new elements:
Tip
On this page, you can also add a new block with an availability planning to show the clients when your accommodations are available.