Google Analytics provides statistics for your SEO (search engine optimisation) and can also be a marketing tool. This article explains how to link your Amenitiz website with your Google Analytics account.
To add your Google Analytics code, click on > Marketplace in your Amenitiz administrator area sidebar. You will land on the page containing all the apps available via the Amenitiz tool.
Go to > Discover all apps > See all, and you will find Google Analytics at the end of the list:
To activate this feature, click on > Activate: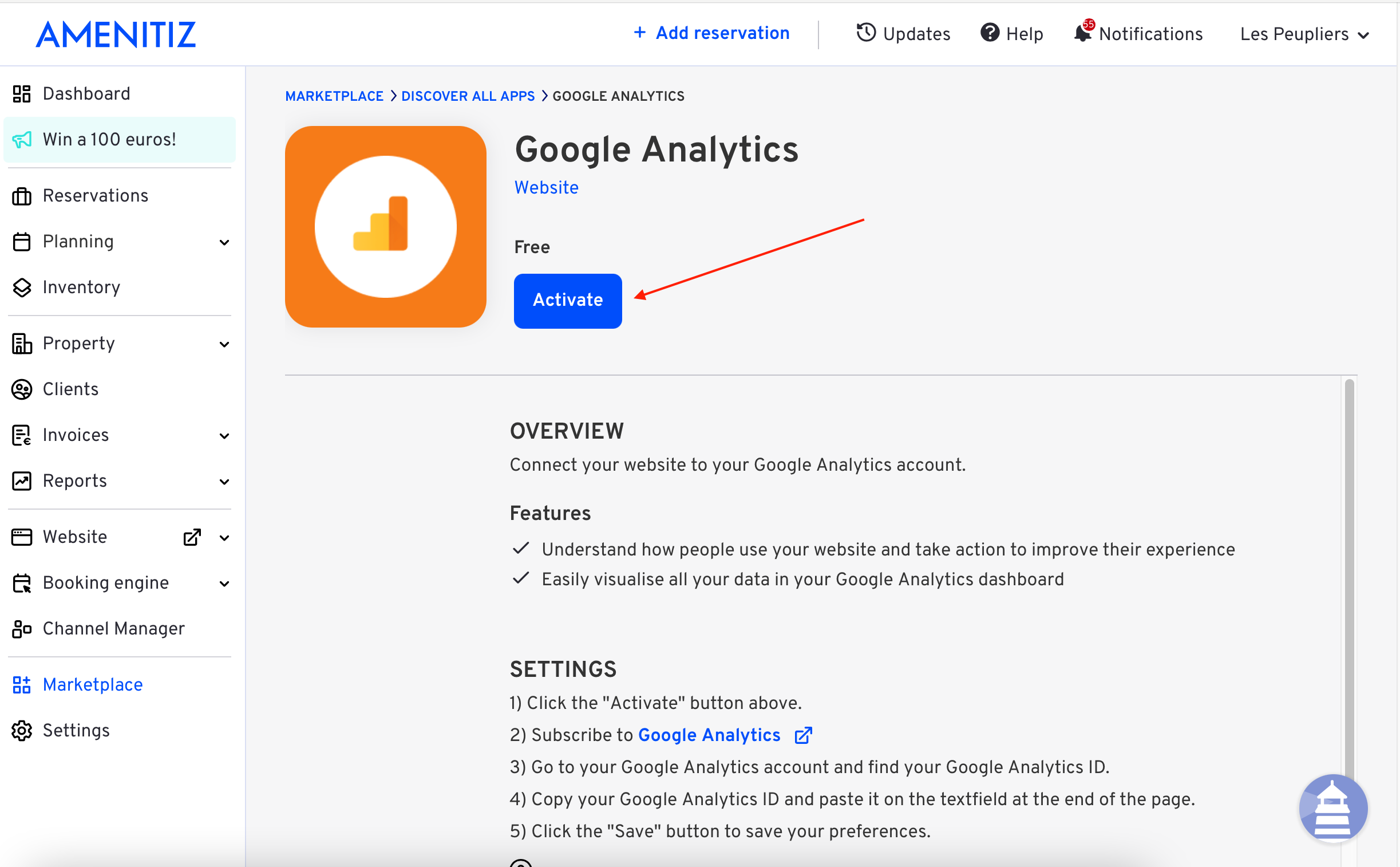 Your activation will remain in process until you enter your tracking code on Step 4 that you can obtain on your Google Analytics account: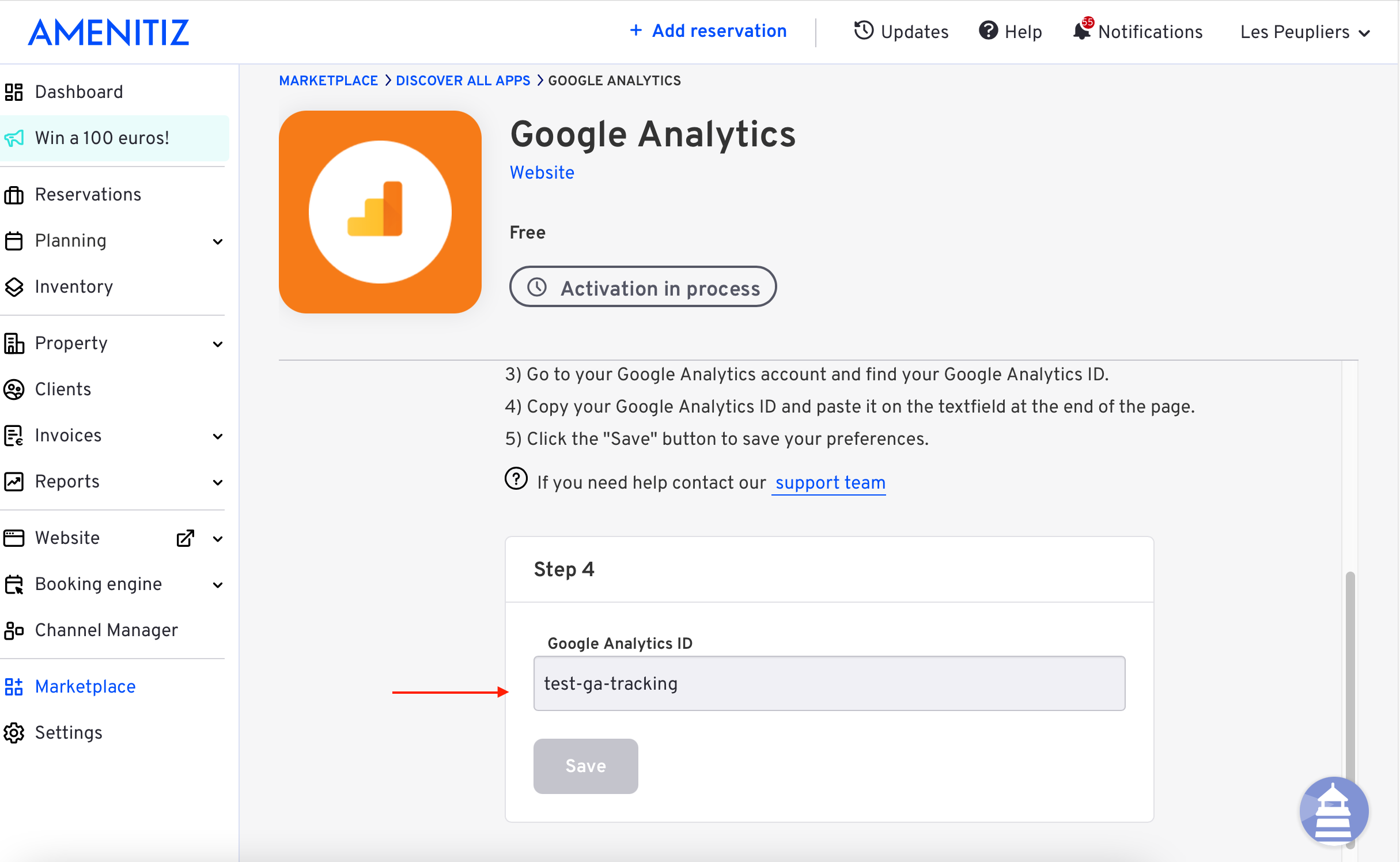 The tracking code is a code beginning with "UA", if you put another code it will not work.
After entering your Google Analytics code, all you have to do is > Save.
You have to create your Google Analytics account here:
https://analytics.google.com
.
Once you did, on
> Administration
you can
> Create an account
. Enter the name of your property, choose the time zone and currency.
You will have an option "show advanced options" where you have to choose "
Create a Universal Analytics property"
.
The URL of your website will be asked and you only have to create an Universal Analytics property and once you create it you will obtain an ID code starting by UA. This is your tracking code.