If AmenitizPay is not available in the country of your property/bank account, and want to automatize payments, you can use Paypal for your Booking engine. This article guides you on how to link it to your booking engine.
In order to activate the PayPal Checkout application, the first step is to create (if not already done) a PayPal Business account. To do this, go to the PayPal website and click on "Open an account" located at the top right.
On this second step, select the "Business Account" option.
Then, you can follow the steps of your account creation by entering your email address and some personal information.
After you have finalized your PayPal account you will then be able to obtain the two pieces of information necessary to activate the PayPal Checkout application on Amenitiz: your Paypal merchant ID and your Paypal payment app Client ID.
When you have these two credentials, you can return to the Amenitiz administrator area. Click on > Marketplace in the sidebar, then go to > Discover all apps > See all and you will find PayPal Checkout on the list: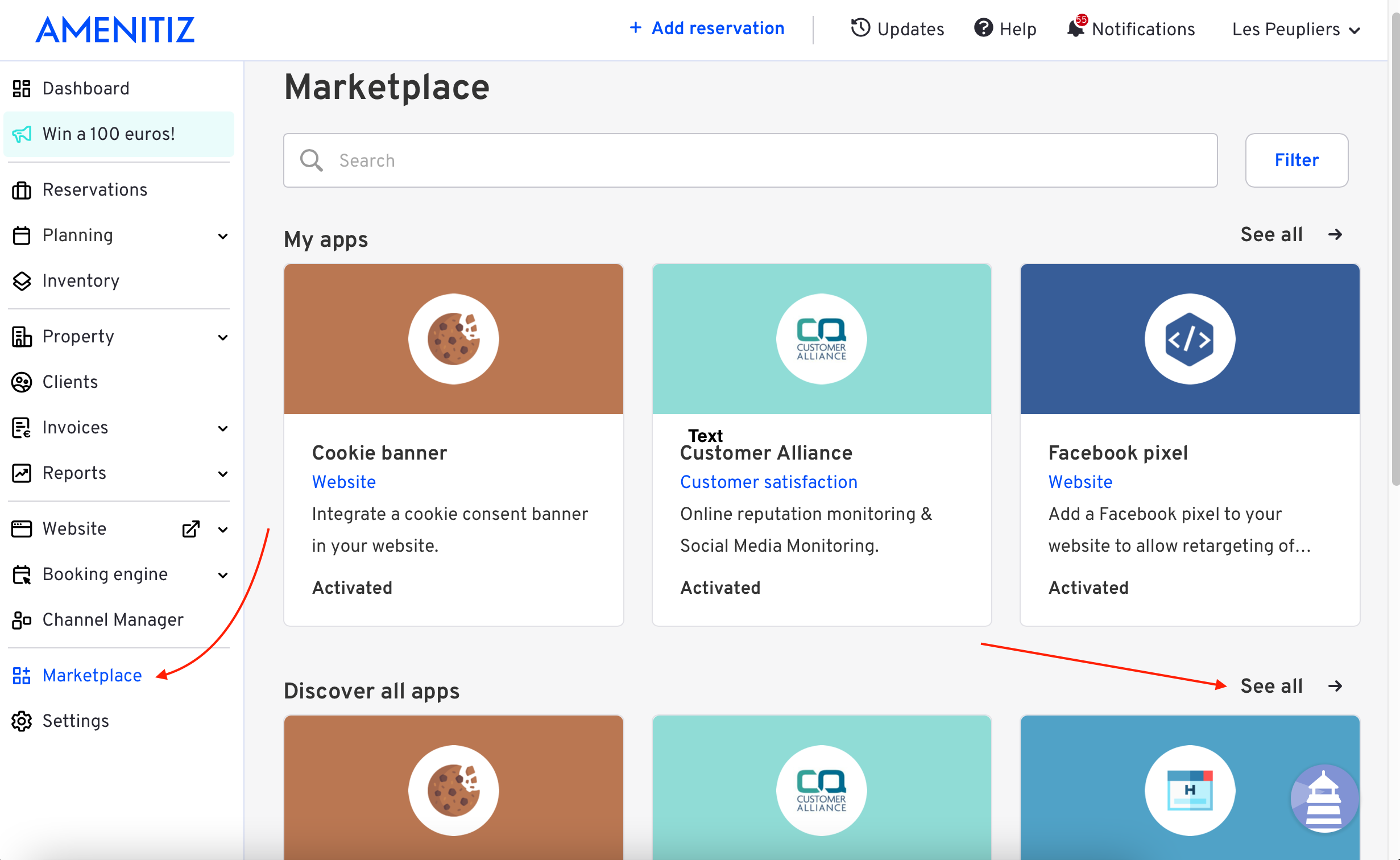 You can then activate the application by clicking on > Activate and setting your preferences on >Edit: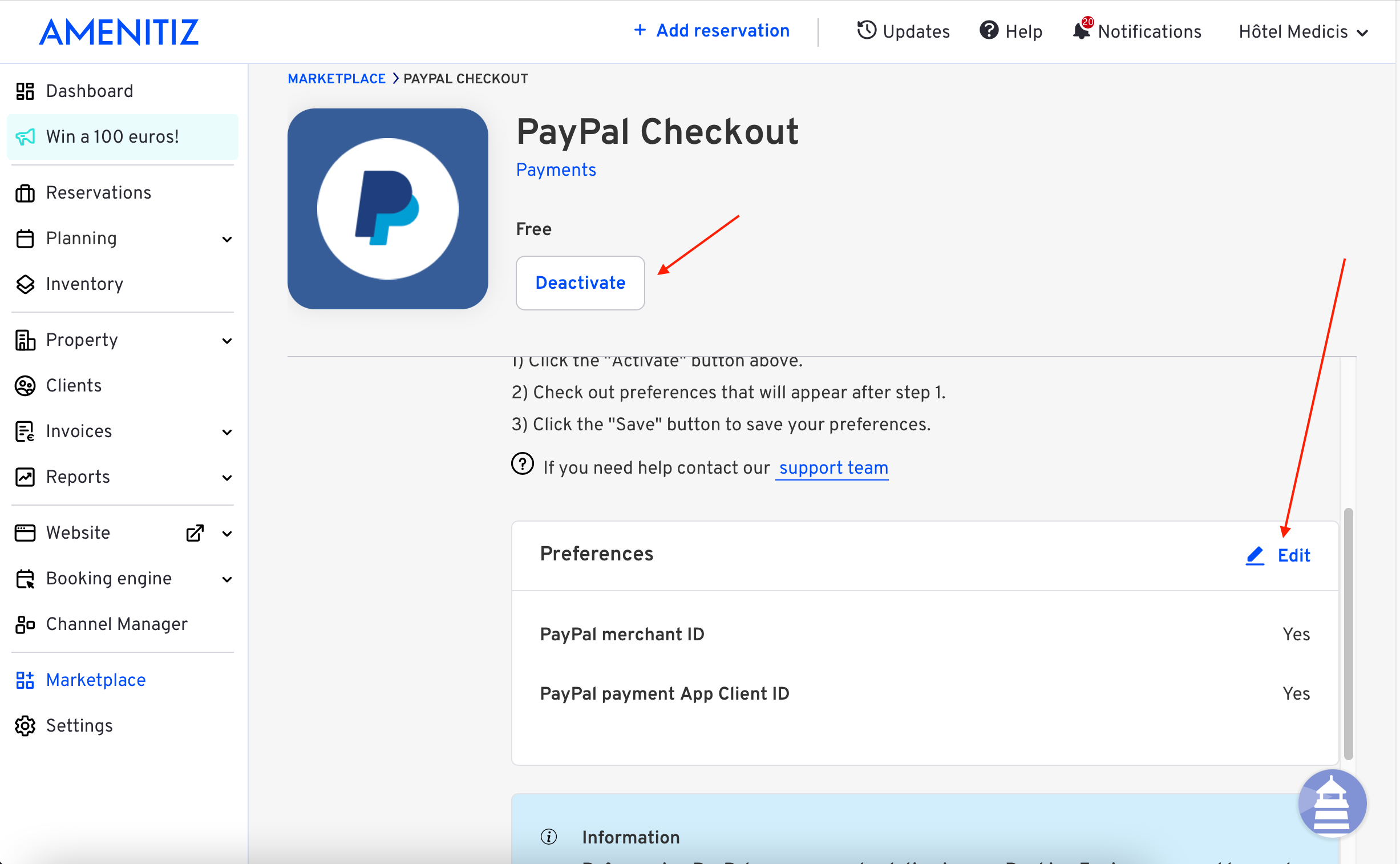 Enter the two IDS obtained previously as followed then simply indicate and click on > Save.
Then, you will be able to set a % to automate at booking.