In some cases, a client may ask you for a quote before moving forward with a reservation. Creating a quote is possible with Amenitiz. This article guides you to create and manage estimates.

To access your quotes, go to the tab > Invoices and then to > Estimates: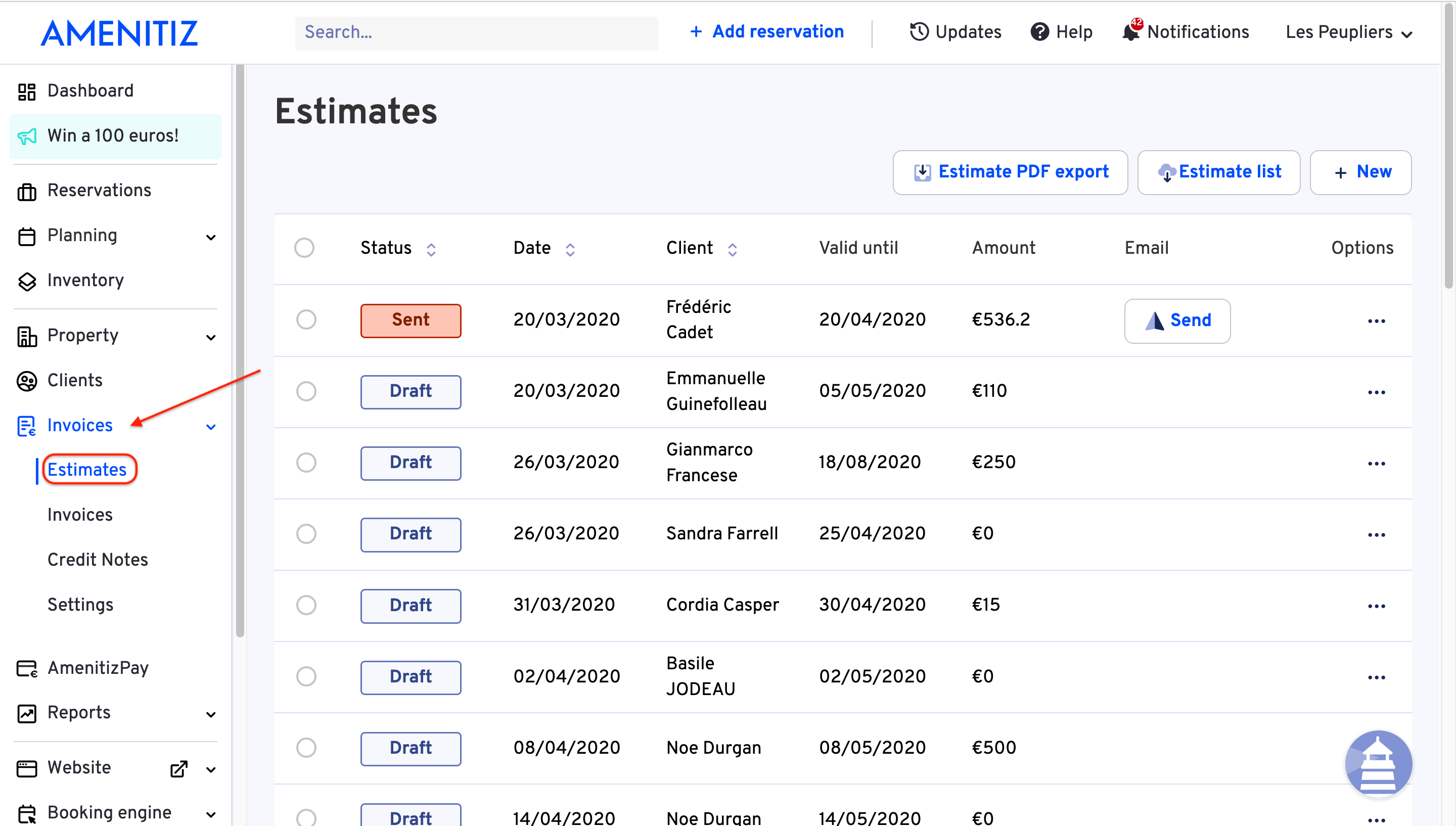 Create an estimate:
If the customer is a new customer, you have to create it beforehand in the section > Clients.
Then click on > New:



Indicate the name of your client, the language and currency of the estimate. You also have the possibility to choose the name of the emitting company:





When you are finished, click on

> Create

You will be able to first add the arrival, departure, and validity date, and then to add new items (room, extras or other):


Modify an estimate: for each quote created, you always have the possibility to modify by going to > Options > Details and > Edit draft:





You will then go to the quote editor where you have the possibility to change your estimate:



When everything is ready, click on

> Finish editing at the top of the page to save your estimate.


Send the estimate: You have the possibility to export it as a PDF and therefore send it/print it, or send it directly by email:
The estimate will be sent by email, to the email address linked to the client.


You also can delete an estimate:

Note that when an estimate has been sent by mail, it will not be possible to delete it anymore, only to modify it.
You cannot link an estimate to a reservation, but you will find the estimates on the client's file.