If you don't accept or want to control your last minute bookings, you can block your reservations from a certain time of the check-in day, or from a number of days before the check-in. This article explains you how to prevent new bookings past a certain date/time.
Go to > Booking Engine in the sidebar of your Amenitiz administrator area. A submenu will appear below, click on > Settings and go to > Options section: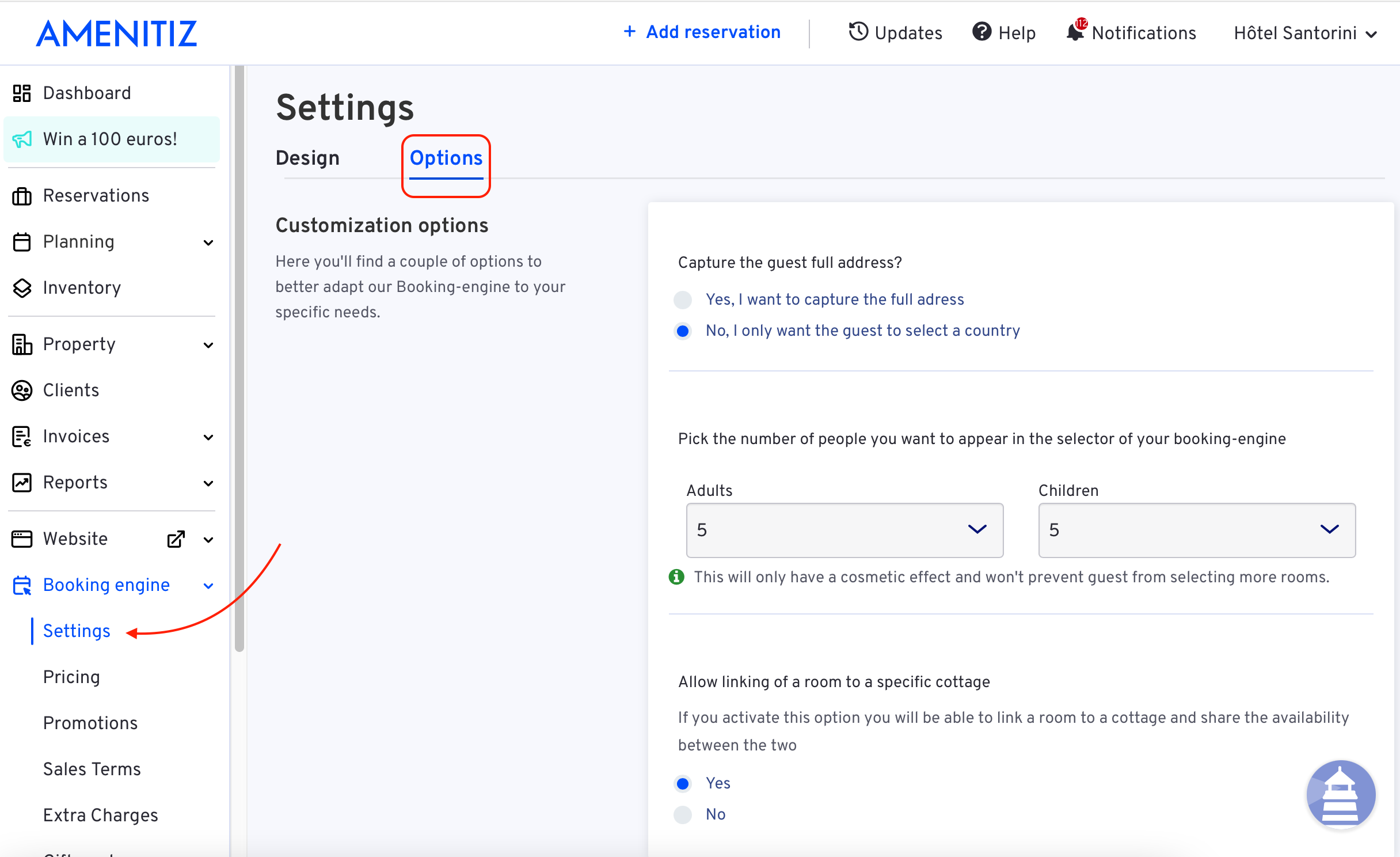 Go to "Limit new bookings" section: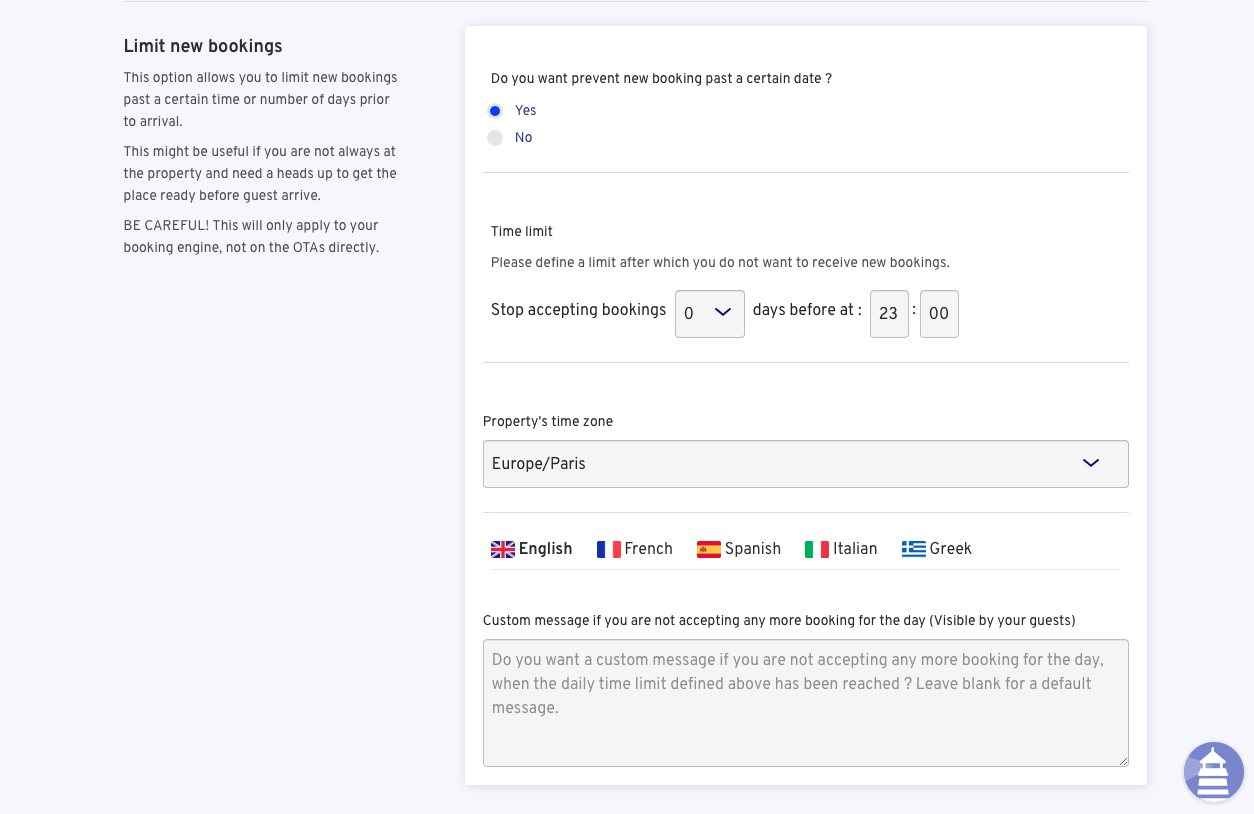 Click on "Yes" to activate this option and choose your time limit and time zone.
Example: If you do not wish to accept bookings for a given day after 5 p.m, indicate "0" in the first field (representing the number of days) and then "17" in the second field (representing the hours/minutes).
You can also customize a message for this purpose that will be visible on your website.
By default, here is the message appearing depending on the variables of your time limit:


This set up is for all the accommodations of the booking engine, it will not be possible to block bookings from a certain day or hour for some accommodations only.

Do not forget to > Save at the bottom right of the page.
This feature only applies to your Amenitiz booking engine. If you wish to apply this setting on your connected OTAs, please contact support so they can help you to do so.
Tip
If you accept last minute reservations, but only when the guests call you before, you can block instant booking from a certain hour or day, and add your phone number on the customized message to manage last minute reservation manually only.