It is possible to generate two types of invoices for your customers: detailed invoices and simplified invoices. This article explains how to generate simplified invoices, and what the difference is between the two types.
The detailed invoices give you the details of all the charges per night, here is an example:


Simplified invoices allow you to have a simplified invoice by type of charge, here is an example:
On your account, you can choose to have the detailed or simplified invoices, by clicking on > Invoices in the sidebar of your Amenitiz administrator area, and then > Settings.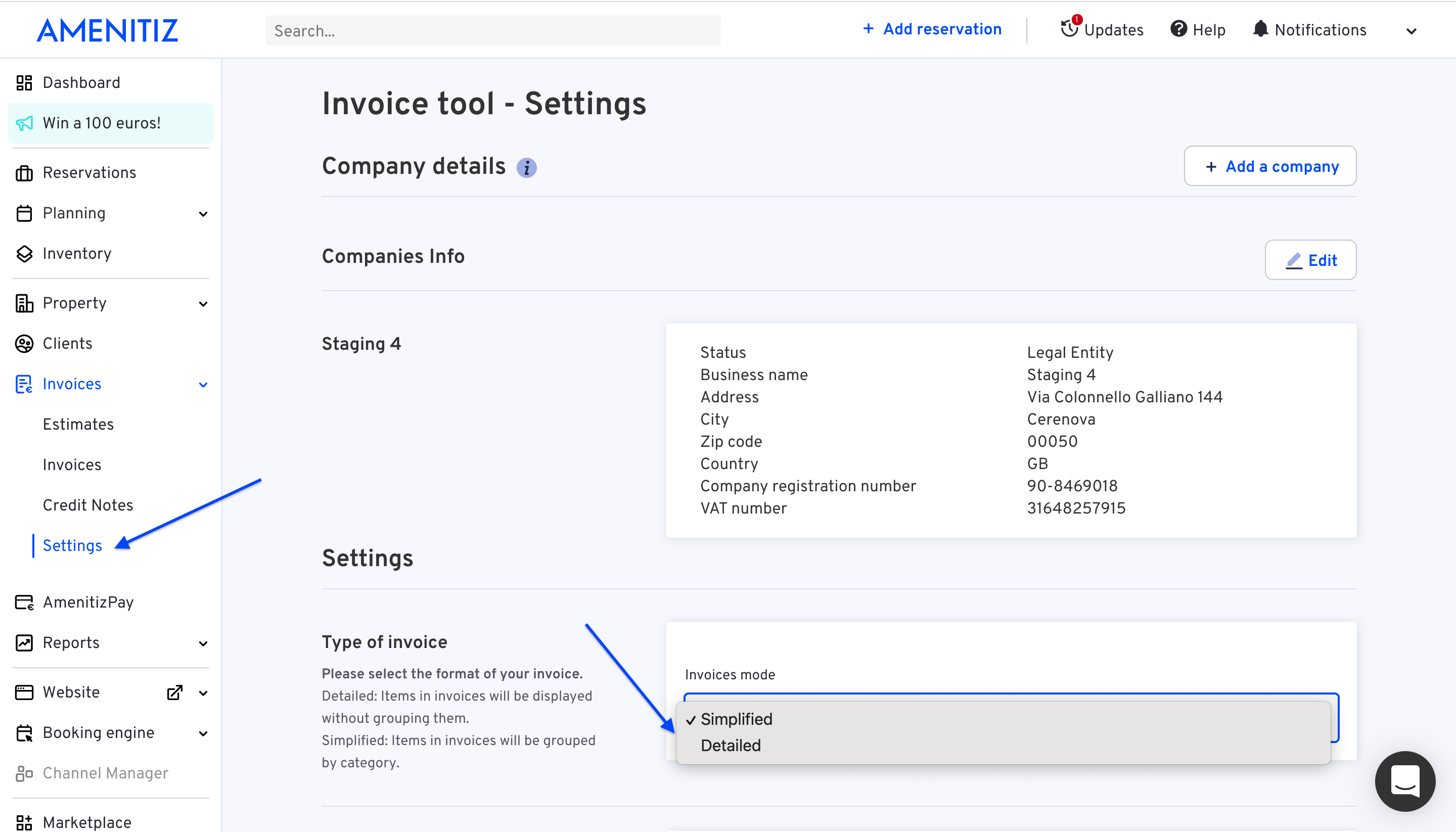 From here, you can choose the invoices mode and click on > Save.
Then, you can create your invoices following the same steps with both types. Click here to see how to generate an invoice.
This change will apply to upcoming invoices only, all the previous invoices will stay on the previous mode.
For invoices created manually from invoices > invoices > new, they will always be generated with the simplified mode.